CSM gets approval for shopping center at Eagan's Lockheed site

CSM Corp. won city approval to move forward with its redevelopment of the Lockheed Martin site in Eagan.
The 434,000-square-foot Central Park Commons is slated to have a grocery store, retail, restaurants and a medical office building. It's at the busy intersection of Yankee Doodle Road and Pilot Knob Road.
The Eagan City Council unanimously approved the project Tuesday and applauded Minneapolis-based CSM for making the shopping center proposal more pedestrian friendly.

CSM said it hopes to open Central Park Commons in summer 2016.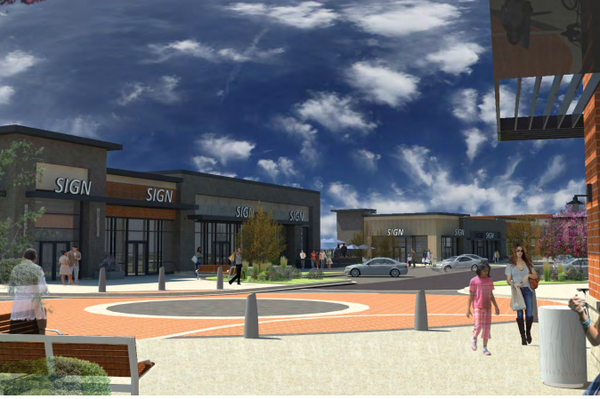 http://www.bizjournals.com/twincities/b ... kheed.html
This has been on the back burner for a few years now, the Lockheed complex is now deteriorating. That intersection is extremely busy and with the new outlet mall down the road, looks like they still want to move forward.